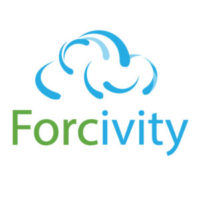 Forcivity is an enterprise-level, boutique consulting firm and certified Salesforce Partner. We help our customers build stronger relationships with their customers and maximize their technology investment.
We create practical technology solutions for our clients in Salesforce Community, Sales, Service, Health and Marketing Clouds.
Forcivity is committed to our customers' success, and we implement these simple practices to accomplish that:
No customer or project is the same
Prioritize practical, scalable configuration over customization
Identify opportunities for business process improvement and simplification
Provide flexible billing and cost structures
At Forcivity, we pride ourselves on the experience and expertise of our team. Our seasoned team of professionals hold 64 total certifications to date, a number that keeps growing. Most notable among those certifications is Certified Technical Architect – one of only 300 in the world – held by CEO and founder Steve Baines. With this top-down technical leadership, our team is trained to evaluate the complete business and technology landscape and take a 360° approach to solutioning a project.
Our clients trust us. As a partner, we take the time to understand not only the current project goals, but the long-term business strategy. We believe in setting our clients up for success from the outset and guiding them each step of the way. That is why most of our clients choose us as a long-term partner, engaging with us for multi-phased projects
We are proud to be a trusted partner for every phase of your business.