About Northeast Dreamin's Nonprofit Partner Program
Northeast Dreamin' is proud to partner with a New England nonprofit working to better the lives of people in its local area. Our partners come from a different New England state every year.
The selected organization is highlighted on the Northeast Dreamin' website and in Northeast Dreamin' promotions to raise awareness of our partner's work leading up to as well as at the event. Northeast Dreamin' also makes an unrestricted donation to support our partner's mission, thus funds may be used at the discretion of the organization chosen and are not limited to program or operating budgets.
Depending on funds, one or two nonprofits is selected each year. One of the nonprofits will have a STEM-focused mission.
Meet Our 2019 Partners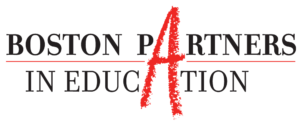 Boston Partners in Education enhances the academic achievement and nurtures the personal growth of Boston's public school students by providing them with focused, individualized, in-school volunteer support.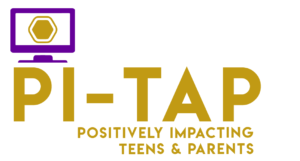 We are at the beginning of the 4th Industrial Revolution where technical knowledge and skills are oftentimes the pathway to overcome poverty and homelessness and to enter the middle class. Pi-TaP.com (Positively Impacting Teens and Parents) meets our participants where they are, whether a novice or graduate familiar with Computer Science. We provide a safe, two-generational learning environment for young people, their parents and those in transition. Our participants are from under-served communities who, by working together in a bilingual learning environment, develop in-demand workforce skills, and build confidence in themselves through the use of technology. In support of that mission, Pi-TaP.com offers partnership opportunities to other organizations, and by providing online classes, professional development for volunteers, access to new technologies, and access to the Trailhead online community for youth, adult participants, and staff.
Past Nonprofit Partners
2018 – Families in Transition (Manchester, NH)
Nonprofit Partner Nomination Guidelines
The Planning Committee evaluates nominees based on the following criteria:
Located in one of the featured states of ME, NH, VT, MA, RI, or CT. Our intent is to rotate yearly amongst the featured states.
501(c)3 status required
Serves people in the community in which it is located
Preference towards STEM-focused mission
Preference for organizations with smaller operating budgets, to maximize potential impact of donation and visibility for organization