Learn and Try Qigong for TechnoStress Relief
Finish out your day at NED by exploring the powerful internal arts of tai chi and qigong. In this active session, we'll get up, move around, and gain exposure to something new you may just want to bring into your everyday life.
Why do this at NED? Tai chi and qigong (also spelled chi kung) offer practical and effective exercises to improve health, develop resilience, reduce stress and increase energy.
They can help you go the heard of the tensions, tightness and other chronic conditions of office and tech work–and which never seem to go away. These practices also move to the nervous system and help ease into a personal mindfulness practice that can help with personal creativity and teamwork.
We will explore why these practices have particular appeal to technology workers
We will also get up and try out some introductory movements you can continue on your own.
We will consider how these arts enrich our community.
Admin
Breakout/Discussion
Developer
Executives/Leadership
Non-Technical
Location: Dartmouth
Date: September 16, 2019
Time: 4:30 pm - 4:55 pm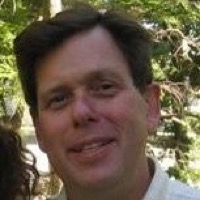 Steve Backman
UP